Sustainability as a part of our governance model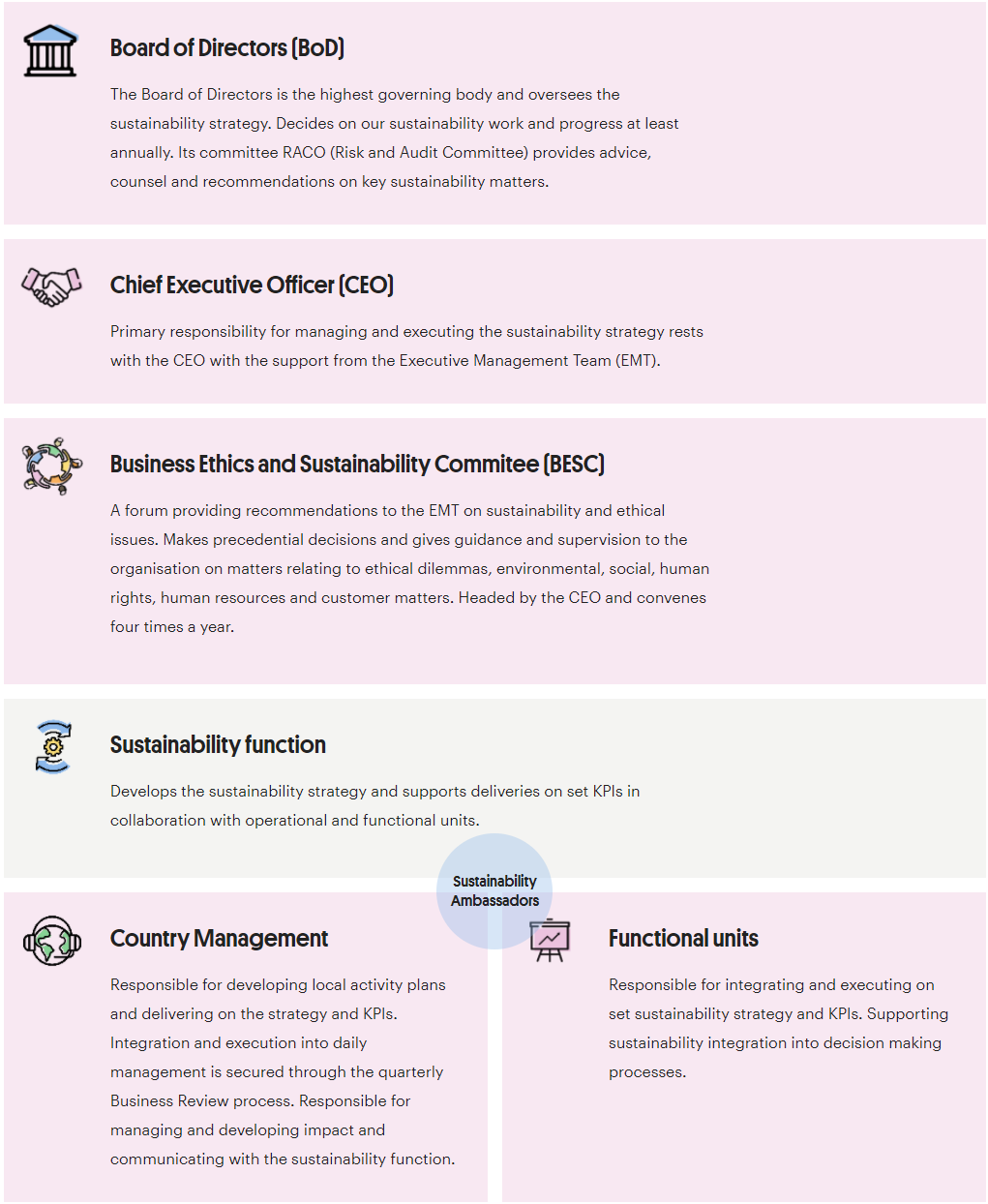 Sustainability Policy
Our Group Sustainability Policy govern our sustainability efforts. The policy includes principles for each stakeholder group and demonstrates Hoist Finance's commitment to integrate sustainability aspects in all areas of our daily business. The policy framework is a fundamental part of our strategy, and the basis for how we drive sustainability within the company. Other corporate policies and instructions that are vital for governing ESG issues are listed below.
AML Policy (Policy on measures against money laundering and financing of Terrorism)
Code of Conduct Policy
Complaints Management Policy
Conflicts of Interest Policy (including anti-corruption)
Diversity Policy
Instructuion for Reporting Incidents
Instruction for the Businesss Sustainability and Ethics Committee
Investment Policy
Operational Risk Policy
Outsourcing Policy
Personal data breach guidelines
Personal data retention policy
Policy for Internal Governance and Control
Portfolio Due Diligence Policy
Privacy Policy
Procurement guidelines
Risk Management Policy
Security Policy
Sustainability Policy
Tax Policy
Whistleblowing Policy
Sustainability ambassador network
Hoist Finance's Sustainability Ambassador Network was launched during 2020 and meets monthly. The network consists of 23 Ambassadors representing all markets and functions across our organisation. The purpose of the network is to leverage on Hoist Finance's sustainability strategy across the organisation. It is a channel for sharing best practices and serves as a communication- and feedback loop between the Sustainability Function and the various markets.
Membership organizations
As an actor in an industry where the need to care for the end-customer is particularly important it is critical to ensure an active voice in our local markets, and to to keep track of trends and tendencies at an early stage. This enables us to be prepared and improve our ability to respond quickly to change. To ensure that we fully take part of the developments in our industry we are members of local trade associations in most markets and an industry partner to the pan-European organisation Federation of European National Collection Associations (FENCA).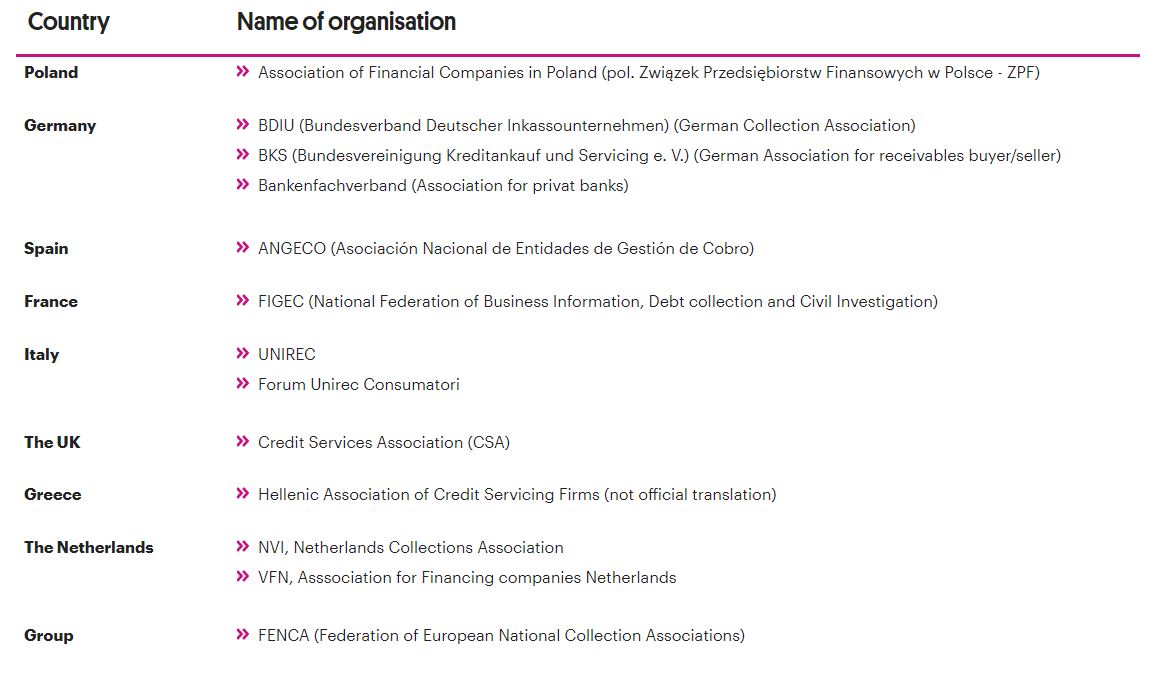 Sustainable and local sourcing
Procurement is decentralised within Hoist Finance and is led by our Procurement Manager. The core processes within the Procurement Function are sourcing/resourcing and purchasing. Hoist Finance's procurement is supported by our Procurement Guidelines. The Hoist Finance Supplier Code of Conduct furthermore governs our suppliers' adherence to environment, social and governance (ESG) issues and ethical business, builds on the UN Global Compact principles, the International Labor Organisation's Declaration of Fundamental Principles and Rights at Work, the Universal Declaration of Human Rights, and the United Kingdom Modern Slavery Act.